Donate now to support the LLIFLE projects.
Your support is critical to our success.
Since 4 Aug 2013
Othonna cremnophila Photo by: © Plantemania
Origin and Habitat: Othonna cremnophila is a localized habitat specialist (Extent of occurrence 40 km²), occurring at two to three locations in the Central Richtersveld, Northern Cape, South Africa.
Type locality: (South Africa, Northern Cape, Richtersveld, Rosyntjieberg).
Altitude range. 700-1000 metres above sea level.
Habitat and Ecology: Major habitats Rosyntjieberg Succulent Shrubland and Central Richtersveld Mountain Shrubland. O. cremnophila grows confined to quartz crevices on south-facing cliffs. It is uniquely adapted to this type of habitat and is known as a cremnophyte (from the Greek, kremnos = cliff + phyton = plant). It is deciduous during summer. The leaves become deciduous in late spring. The stems of O. cremnophila remain photosynthetically active. Storage of water in the leaves is therefore temporary. Severe overstocking of livestock in the Richtersveld is causing ongoing degradation, loss of vegetation cover, and species diversity due to overgrazing and trampling. Most of this species' habitat is inaccessible to livestock, but where plants are accessible, they become stunted by heavy grazing. It is popular in horticulture, but slow growing, and therefore potentially threatened by collectors removing plants from the wild for the succulent trade.
Synonyms:
Common Names include:
ENGLISH:
Cliff squatter
Description: Othonna cremnophila is an erect thick, fleshy, stemmed shrublet with leaves crowded at the ends of branches. It usually exhibits a squat or compact, but non-pendent, ascending growth. The solitary, short, thickset, main stem (caudex) forms markedly abbreviated and sparsely branching shoots. The cylindrical stems are covered with a dense, white, woolly layer of trichomes and a powdery bloom which help to prevent moisture loss in the dry cliff-face habitat. The large obovate serrated leaves and the pale yellow flower petals are the distinguishing features Othonna cremnophila, and the seeds remaining 1 to 3 days in the burst capsules. This species is most interesting, however, in being one of only four Othonna species that makes its home solely on cliffs. The others include two summer-deciduous plants from Richtersveld National Park, Othonna triplinervia and Othonna armiana, and a pendent evergreen species, Othonna capensis.
Bibliography: Major references and further lectures
1) Paratype of Othonna cremnophila B.Nord. & van Jaarsv. [family ASTERACEAE]
web: http://plants.jstor.org/stable/10.5555/al.ap.specimen.s05-9876?searchUri=filter%3Dname%26so%3Dps_group_by_genus_species%2Basc%26Query%3DOthonna%2Bcremnophila
2) Van Jaarsveld, E. and Nordenstam, B. 2005. "Othonna cremnophila, a new species of the Asteraceae-Senecioneae from the Richtersveld, Northern Cape Province, South Africa." Aloe 42(1 &2): 4-7, ills., 2005
3) Kakteen und andere Sukkulenten, Volume 56, Steinhart KG, 2005
4) Cactus and Succulent Journal, Volume 78, 2006
5) CHAPTER 1 INTRODUCTION 1.1 Objectives, key questions and hypotheses web: http://manualzz.com/doc/21372858/chapter-1--introduction-1.1-objectives--key-questions-and...
6) Othonna cremnophila B.Nord. & Van Jaarsv. Least Concern Raimondo et al. (2009)
7) Raimondo, D., von Staden, L., Foden, W., Victor, J.E., Helme, N.A., Turner, R.C., Kamundi, D.A. and Manyama, P.A. 2009. "Red List of South African Plants". Strelitzia 25. South African National Biodiversity Institute, Pretoria.
8) Snijman, D.A. 2013. "Plants of the Greater Cape Floristic Region 2: The extra Cape flora." Strelitzia 30. South African National Biodiversity Institute, Pretoria.
9) von Staden, L. 2015. Othonna cremnophila B.Nord. & Van Jaarsv. National Assessment: Red List of South African Plants version 2017.1. Accessed on 2018/01/01
Othonna cremnophila
Photo by: © Plantemania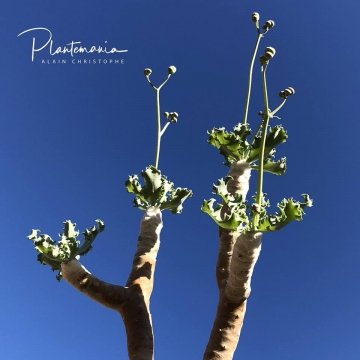 Othonna cremnophila
Photo by: © Plantemania
Othonna cremnophila
Photo by: © Plantemania
Send a photo of this plant.
The gallery now contains thousands of pictures, however it is possible to do even more. We are, of course, seeking photos of species not yet shown in the gallery but not only that, we are also looking for better pictures than those already present.
Read More...