Donate now to support the LLIFLE projects.
Your support is critical to our success.
Since 4 Aug 2013
= Scilla sicula Tineo ex Gussone
Fl. Sicul. Syn. 2: 813 (1845). Gussone
Accepted Scientific Name: Scilla peruviana L.
Sp. Pl. 309 (1753). L.
Oncostema sicula (Scilla sicula) Photo by: Amante Darmanin
Sicilian Squill, Ghansal Ikhal. Wied il-Ghasel, Mosta. 22/3/17
Origin and Habitat: The Sicilian Squill (Scilla siculaSN|33946]]SN|33946]]) is a rare geophyte plant of Malta (Malta, Gozo, and neighbouring islands), it is also found in Southern Italy (Sicily and Calabria, but extremely rare in these two localities).
Habitat and ecology. This species grows from an underground bulb that can survive in shallow soils in hot arid garigue, valleys, and rocky steppes, sometimes along country roads. In Malta it used to be considered as rare but nowadays it seems to have increased and is considered as a scarce plant. In fact it does seem to be increasing.
Synonyms:
See all synonyms of Scilla peruviana
Accepted name in llifle Database:
Scilla peruviana
L.
Sp. Pl. 309 (1753).
Synonymy: 66
Common Names include:
ENGLISH:
Sicilian Squill, l-għansar ikħal
MALTESE (Malti):
Ghansar Ikhal, Għansal ikħal
Description: The Sicilian Squill (Scilla siculaSN|33936]]SN|33946]]) is a bulbous herbaceous perennial (geophyte) with smooth elongate leaves pointed at the tip. It is distinguished by pale flowers and broad, marginally ciliate leaves (with a line of short, white hairs).The flowers grow around a short stem creating a pyramidal to hemispherical inflorescences. The flowers have pale bluish-grey or pinkish-grey petals, with blue stamen filaments and green anthers. Sometimes they are so light that they are nearly white.
Taxonomy:* Scilla siculaSN|33946]]SN|33946]] is one of the several morphological or geographical form of the very variable (mostly bue flowered) Scilla peruvianaSN|33946]]SN|33936]] which form a complex of related taxon. However, intermediates occur and it is doubtful if this can justifiably be recognized as a distinct species, there is so much variation that most authors choose to lump them together.
Leaves: Smooth elongate (quite broad), pointed at the tip. The margin of the leaf has a thin transparent margin bearing fine, short, white hairs that can be seen with a hand lens.
Inflorescences: The inflorescence is a pyramidal to hemispherical raceme. The raceme elongates in fruiting.
Flowers: With 6 tepals, pale bluish-grey or white with a dull pinkish tinge, striped greenish, rarely completely white. The stamens have bluish filaments and green anthem. The carpel are also bluish. The flower bracts are whitish with a green middle vein, often shorter than the flower stalk especially at fruiting.
Blooming season: Late winter to early spring (in habitat February to April).
Fruits: the fruit is a pointed capsule.
Seeds: Black.
Subspecies, varieties, forms and cultivars of plants belonging to the Scilla peruviana group
Scilla sicula

Tineo ex Gussone

: has paler flowers and broad, and sparsely ciliate leaves. Distribution: Malta and Southern Italy (Sicily and Calabria).
Bibliography: Major references and further lectures
1) Alex Casha "Flora of the Maltese Islands" Lulu.com, 18 July 2015
2) Pierre Joseph Redouté, Brian Mathew "Lilies, and Related Flowers" Overlook Press, 1982
3) Patrick J. Schemijri, Edwin Lanfranco, Pauline Farrugia, Stephen Schembri, Joe Sultana "Localities with Conservation Value in the Maltese Islands" Published. by the Environment Division, Ministry of Education 1987
4) Conti F. & al. "An annotated Checklist of the Italian Vascular Flora". Palombi Editore 2005.
5) SPETA F., "Systematische Analyse der Gattung Scilla L. s.l. (Hyacinthaceae). (Systematic Analysis of the genus Scilla L. s.l. (Hyacinthaceae)". Phyton (Austria), 38(1): 1-141. 1998.
6) Darrin Stevens "Sicilian squill – l-għansar ikħal – Scilla sicula" Times of Malta, Tuesday, January 15, 2013, 00:06 web: http://www.timesofmalta.com/articles/view/20130115/environment/sicilian-squill-l-g-ansar-ik-al-scilla-sicula.453240
7) Paul Portelli "The Sicilian squill" The Times of Malta Thursday, March 27, 2014, 00:01 web: http://www.timesofmalta.com/articles/view/20140327/environment/The-Sicilian-squill.512353
Oncostema sicula
(Scilla sicula)
Photo by: Amante Darmanin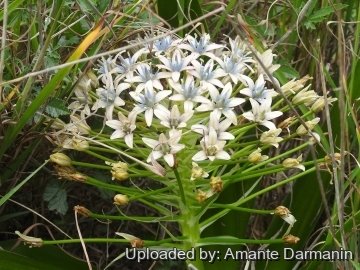 Oncostema sicula
(Scilla sicula)
Photo by: Amante Darmanin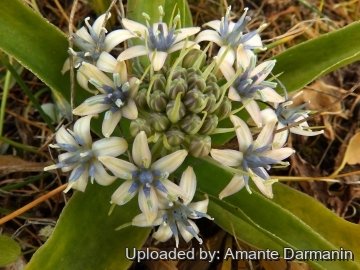 Scilla sicula, Sicilian Squill, Ghansal Ikhal. Wied il-Ghasel, Mosta. 22/3/17
(Scilla sicula)
Photo by: Amante Darmanin
Scilla sicula, Sicilian Squill, Ghansal Ikhal. Wied il-Ghasel, Mosta. 22/3/17
(Scilla sicula)
Photo by: Amante Darmanin